BD 515003 Injector Luer Lock N35 200/CS
As demand for our products continues to rise, our inventory levels are changing rapidly on a daily basis. If you need your order shipped immediately, please contact us as soon as possible so we can ensure that your order is fulfilled in a timely manner.

Orders@healthsupply770.com
Phone: 850-708-4904

BD 515003 – Injector Luer Lock N35 50/Box 4 Box/Ca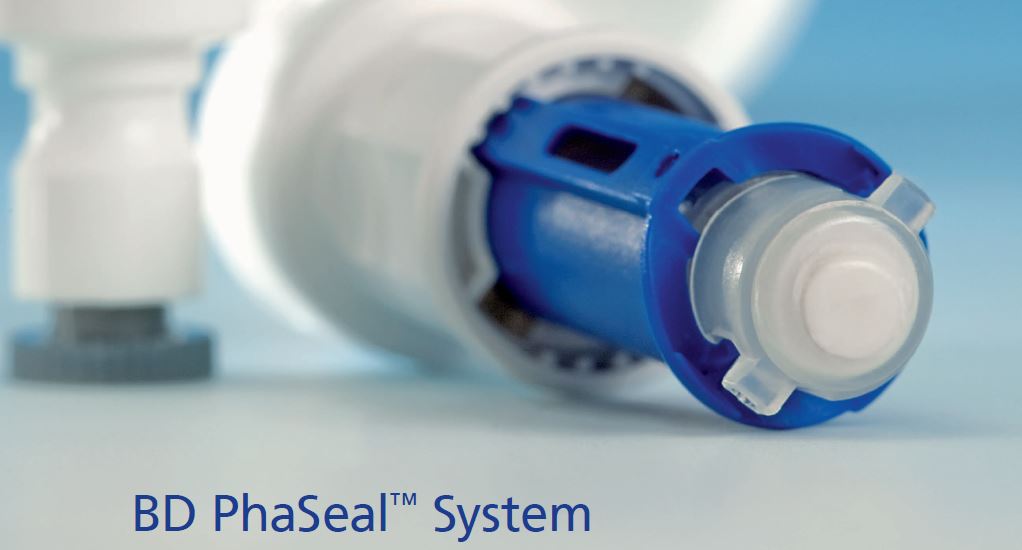 BD PhaSeal Syringe Safety Device
BD PhaSeal is a clinically proven closed-system drug transfer device that prevents hazardous drug interaction exposure. Whether you are to prepare a drug for administration by infusion or by injection, the BD PhaSeal system offers the range of products to meet your safe handling requirements.
BD PhaSeal Injector
The BD PhaSeal Injector attaches a syringe to the BD PhaSeal drug vial access device on a drug vial, or a syringe to BD PhaSeal IV line access devices on IV tubing forming dry, leak-proof connections during drug preparation and administration.
The Injector ensures a closed transfer of the drug by means of double, elastomeric membranes.

---
BD PhaSeal System
The BD PhaSealsystem is a closed system drug transfer device (CSTD) that has been demonstrated to prevent exposure to hazardous drugs, from drug preparation to IV administration.
It is an airtight, leakproof system that utilizes a membrane-to-membrane technology. It mechanically prohibits the transfer of environmental contaminants into the system and the escape of drug or vapor concentrations outside the system, thereby minimizing individual and environmental exposure to drug vapor aerosols and spills. It also prevents microbial ingress within an ISO Class V environment with proper aseptic technique. The BD PhaSeal system is a pioneer in the CSTD space. With more than 25 peer-reviewed, published studies, it is the most studied and according to a recent U.S. survey, BD offers the most widely used CSTD portfolio in the US.

Key Product Features
| | |
| --- | --- |
| CE Mark | Product is CE-marked |
| External fitting | Luer lock |
| Dimensions | 71 mm x 17 mm |
| Cannula volume | 0.04 mL |
| Material | Not reusable; BPA free; latex free; sterilized using ethylene oxide |
| Cannula | Stainless steel |
| Cylinder | Acrylonitrile-butadiene-styrene copolymer |
| Membrane | Thermoplastic elastomer |
| Piston/Cannula housing | Polypropylene |
| Safety sleeve | Polyoxymethylene |
| Piston sealing | Silicone |
| Total Shelf Life | 913 |
| Sterile | Sterilized product |
| Safety Engineered | Safety engineered product |
| Safety Engineered Feature | Passive needle shielding device, Closed system drug transfer |
| Sterilization Method | EO |
| BPA Free | Not made with BPA |
| DEHP Free | Not made with DEHP |
| Latex Statement | Not made with natural rubber latex |
| PVC Free | Not made with PVC |
| Disposable | Disposable product |
| Single Use | Product is for single use only |

Product Packaging Information
| | | | |
| --- | --- | --- | --- |
| Packaging Level | Shelfpack | Case | Each |
| Quantity | 50 | 200 | 1 |
| Length | 277.0 mm | 561.34 mm | |
| Width | 185.0 mm | 383.54 mm | |
| Height | 117.0 mm | 132.08 mm | |
| Weight | 629.25 g | 2.517 kg | 12.585 g |